"…of the most
benefit to humanity…
of the City of Allentown
and the County of Lehigh"
— from the will of Harry C. Trexler
Grant Request Deadline: Thursday, December 1, 2022.  Guidelines are available on the Grantseekers page.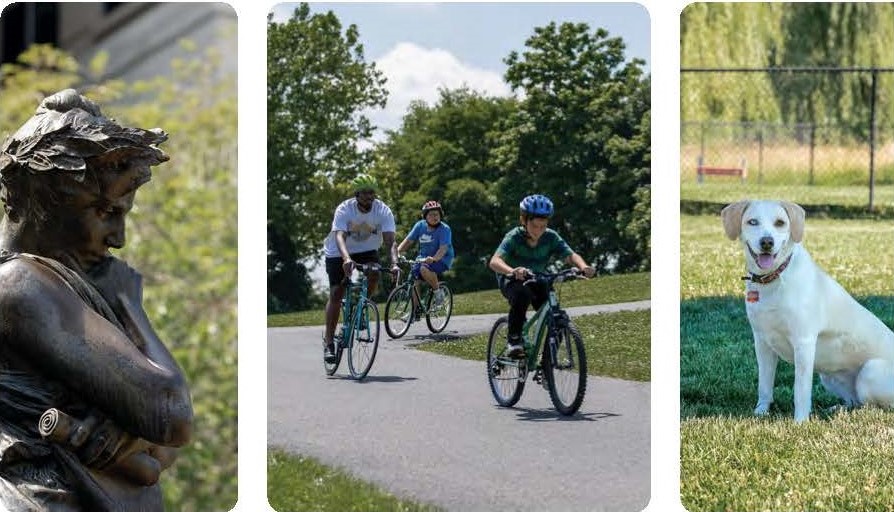 Annual Report
A Diversity of Nature
"Allentown's great diversity in its park system invites everyone to experience something outdoors."
Learn More

General Trexler's Lehigh County
Allentown's PPL Tower Built in 1920
"The greatest source of happiness, I believe, was to help the development of things – whether they were flowers, fruits or industries."
Learn More
Gallery of Photos
Trexler's Influence on Lehigh County
A True Horseman
"I often make the mistake of getting into the wrong automobile because I don't take any particular notice … of my cars. But I would never make the mistake of getting on the wrong horse."
Romper Day
General and Mrs. Trexler enjoyed the festivities of Allentown's playground program, Romper Day. The City's children annually presented Mrs. Trexler with a bouquet of lilacs during the celebration.
The Livingston Club
General Trexler held court at the Livingston Club each weekday at noon where he and Allentown's businessmen gathered for lunch and business deals.